Industry Working Group
Mission
The mission of the Industry Working Group is to facilitate communication between industry members (including aquaculturists and fishermen) and the NECAN Steering Committee to help determine what concerns industry members may have and to assess what role, if any, acidification might play with regard to current and anticipated challenges for the region. 
Industry Resources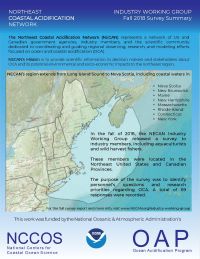 Industry Working Group Members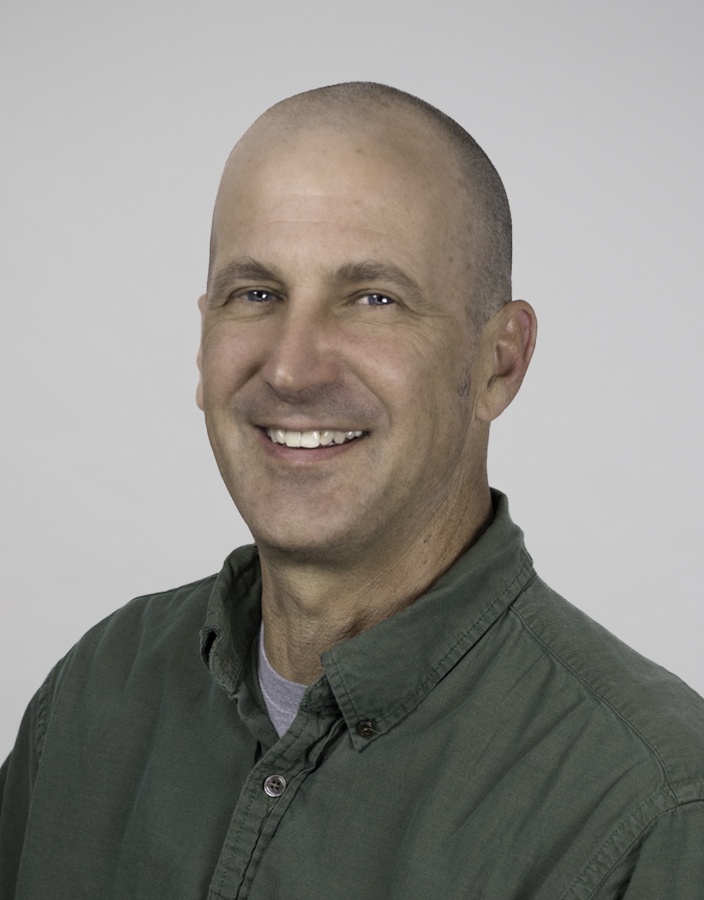 Dana Morse, Chair: Extension Associate for the Maine Sea Grant College Program, and the University of Maine Cooperative Extension. Dana's work as an 'extension agent' involves a mixture of educational programming, technology transfer, and applied research. Most of Dana's work in recent years focuses on shellfish aquaculture, though it also touches on the culture of other marine organisms such as seaweeds and American eel. Dana has been active in the intersection between commercial fishing and aquaculture, and in developing approaches that maximize the integration of these industries toward the diversification of options for fishermen and continued prosperity of Maine coastal communities. He serves as a technical resource for shellfish producers, fishermen, scientists, regulators, and others, and serves to communicate the science-based information on marine issues to stakeholders who need such information. Dana has been on the job for 19+ years, and enjoys it as much now as the first day, although he has said "If a job comes up for a combination fly-fishing, surfing, and/or doughnut taste-testing, then I'm out of here!"
Gabriela Bradt: Commercial Fisheries Specialist, New Hampshire Sea Grant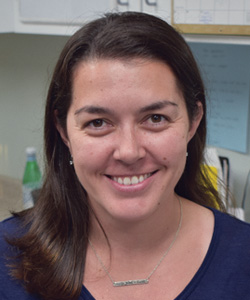 Lisa Bourassa: Hatchery Manager, Aquacultural Research Corporation, Dennis, MA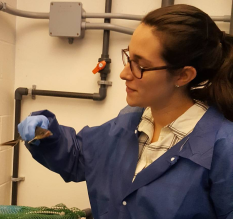 Laura Carvalho Morris: Laura is the Research and Development Coordinator at the Aquaculture Association of Nova Scotia (AANS) based in Halifax, NS. Her role includes identifying aquaculture industry challenges and priorities; developing, coordinating, and managing research and development projects; establishing funding sources for projects; and representing the aquaculture industry members in Nova Scotia. Laura received her MSc in Veterinary Sciences focusing on Fish Health and Pathology from the Atlantic Veterinary College. Her research focused on determining pathogenic effects of several co-infection models with concurrent sea lice infections in Atlantic salmon.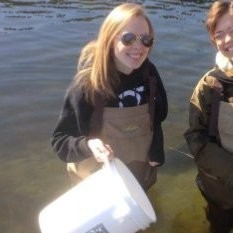 Shawna Chamberlin: Shawna began culturing microalgae over seven years ago in the CEED Marine Lab at Roger Williams University in Bristol, RI while she was pursuing her B.S. in Marine Biology, along with a minor in Aquaculture/Aquarium Science. There she also cultured live feeds and tropical fish, as well as conducted research. After graduation, Shawna spent a few years in different jobs throughout the industry, from an aquarium to a cancer zebrafish facility, searching for her preferred area in aquaculture. Ultimately her position at Rutgers University culturing different species of mollusks led to her love for shellfish larvae; she made the switch from fish to bivalves when an opportunity at ICO opened up 3 seasons ago and hasn't looked back!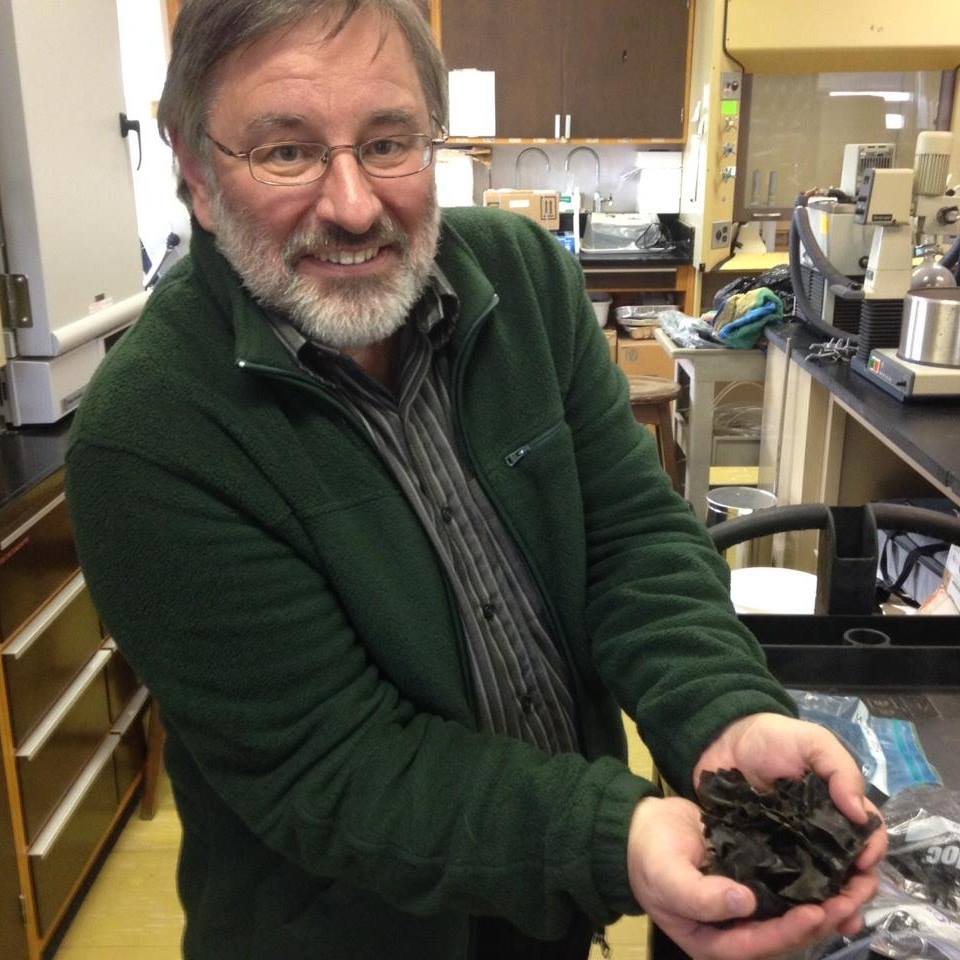 Thierry Chopin: Thierry was born and educated in France. He obtained his Doctorate from the University of Western Brittany, Brest, France. He moved to Canada in 1989 and is presently Professor of Marine Biology at the University of New Brunswick in Saint John. Dr. Chopin's research focuses on the ecophysiology, biochemistry and cultivation of seaweeds of commercial value and the development of Integrated Multi-Trophic Aquaculture (IMTA) systems for environmental sustainability (nutrient biomitigation and other ecosystem services, and green technologies for improved ecosystem health), economic stability (improved output, product diversification, risk reduction and job creation in coastal communities) and societal acceptability (better management practices, improved regulatory governance and appreciation of differentiated and safe products). Dr. Chopin has published 141 refereed papers, 23 book chapters, 47 non-refereed publications, 414 abstracts (presented at 253 scientific meetings in 41 countries on 6 continents), 1 English/French DVD, 4 YouTube videos and has frequent contacts with the media (magazine articles, newspapers/radio/TV interviews and documentaries in 256 media in 42 countries). He has given 97 invited seminars in 14 countries. Dr. Chopin was, from 2010 to 2017, the Scientific Director of the Canadian Integrated Multi-Trophic Aquaculture Network (CIMTAN), an interdisciplinary strategic network of the Natural Sciences and Engineering Research Council of Canada (NSERC). He is the President of Chopin Coastal Health Solutions Inc. since 2016. Dr. Chopin is Past President of the Aquaculture Association of Canada, the Phycological Society of America and the International Seaweed Association (of which he was also Secretary General for 6 years). He is an advisor to the International Foundation for Science and a member of the Editorial Boards of the journals Aquaculture International, Perspectives in Phycology, European Journal of Phycology, Journal of Applied Phycology, Aquatic Living Resources and Aquaculture Reports, and of the professional magazine Fish Farming International. Dr. Chopin is the recipient of the NSERC Synergy Award for Innovation, the Aquaculture Association of Canada Research Award of Excellence, the New Brunswick BioSciences Achievement Award, the R3 (Research, Results, Recognition) Award of the New Brunswick Innovation Foundation and the Simply the Best Award of the UNB Associated Alumni. Dr. Chopin is also Honorary Consul of France and Chevalier in the Ordre National du Mérite, the Ordre des Palmes Académiques and the Ordre du Mérite Maritime.
Steve Malinowski: Fishers Island Oyster Farm, Fishers Island, NY
Jason Masters: Jason graduated with a Masters of Science in Marine Chemistry from the University of Miami Rosenstiel School of Marine and Atmospheric Science. He served as a NOAA Corps Officer and Scientist out of AOML in Miami as a carbon chemist with Dr. Rik Wanninkhof. Jason started a consultancy focused on algae-to-biofuel, which was re-directed to algae as a feed substitute for carbon and fish meal reduction. He is currently working out of Long Island with his own oyster hatchery and farm.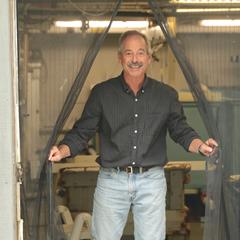 Bill Mook: Bill founded Mook Sea Farm, an oyster farm and hatchery, on the Damariscotta River in Walpole in 1985.  The hatchery produces well over 100 million seed oysters annually, shipping them from North Carolina to Maine.  The farm grows Eastern Oysters to market size.  Bill has been an active voice in the East Coast Industry's perspective on climate change and ocean acidification since larval production problems in 2009.  Bill has been involved with NECAN since its start in 2013.  He served on the Maine Ocean Acidification Commission in 2014 and serves on the Maine Ocean and Coastal Acidification Advisory Panel.  Mook Sea Farm was one of seven founding members of the Shellfish Growers Climate Coalition.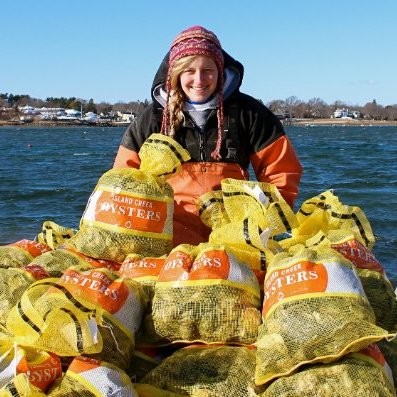 Hannah Pearson: Hannah earned her B.S. in Marine Biology at Roger Williams University in Bristol, RI where she began her oyster career. She worked at the Luther H. Blount Shellfish Hatchery on the Roger Williams campus for a few years during college, learning the spawning and rearing processes for oysters, clams, and scallops; all projects were focused on local restoration and research efforts. Hannah began at Island Creek Oysters in 2013 shortly after graduating and moved into commercially producing oyster seed for Skip Bennett. The Island Creek Hatchery spawns and rears oysters, hard clams, surf clams, and bay scallops; all for their own shellfish farm and now beginning to get into seed sales. Hannah has been with Island Creek Oysters for 5 years.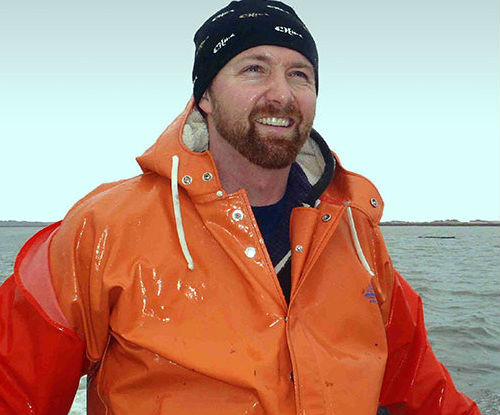 Joshua Reitsma: Josh received a bachelor's degree in environmental science from Unity College in Maine and a master's degree in aquaculture and fisheries from the University of RI.  He has worked with restoration and aquaculture of both finfish and shellfish, including management of a small farms for both.  Since 2009, he has worked with the Cape Cod Cooperative Extension and Woods Hole Sea Grant in support of fisheries and aquaculture here in Massachusetts.  Current projects include management of a marine water quality program, examination of potential alternative species for aquaculture, and assistance to municipal shellfish enhancement programs.
Tom Smith: Executive Director, Aquaculture Association of Nova Scotia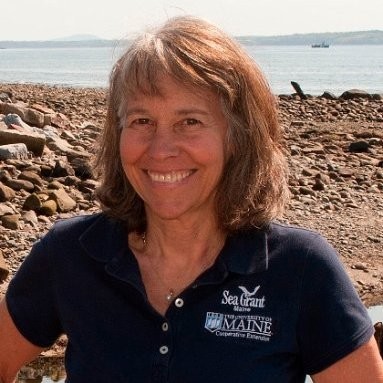 Esperanza Stancioff: Esperanza is an Extension Professor with the University of Maine Cooperative Extension and Maine Sea Grant in climate change adaptation, designing and implementing applied research and educational programs including a number of adaptation efforts focused on understanding and reducing climate-related impacts, such as ocean and coastal acidification amongst others. Esperanza co-manages the Signs of the Seasons, a citizen science phenology program; chairs the Climate Change Adaptation Providers Network; and is a steering committee member for NECAN and MOCA.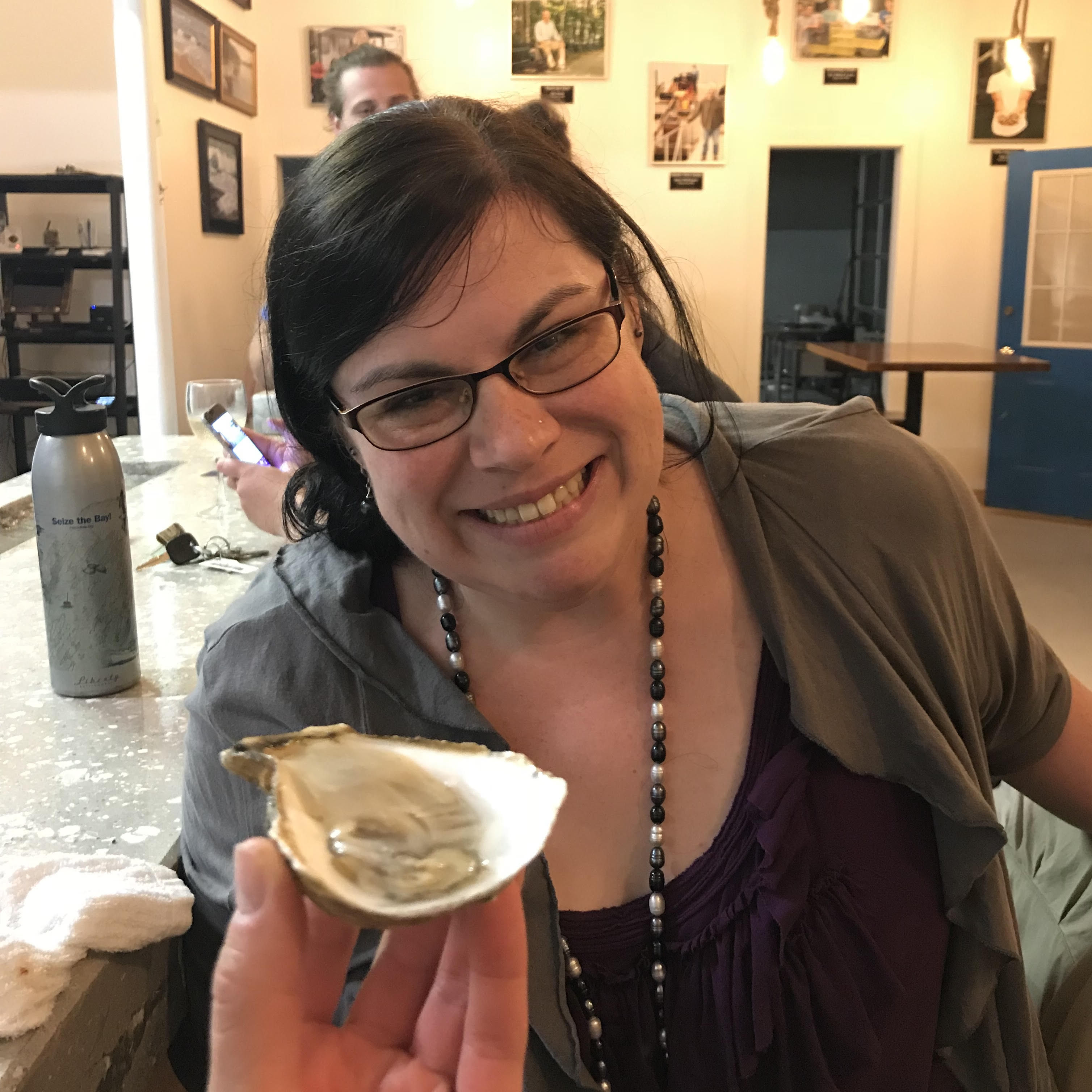 Meredith White: Meredith works at Mook Sea Farm, with projects ranging from microalgae production, to larval oyster production optimization, to understanding impacts of ocean and coastal acidification on juvenile oysters, to reducing pathogenic Vibrio sp. from market oysters. She received a PhD in Biological Oceanography from Woods Hole Oceanographic Institution studying the impacts of OA on larval bivalves.  She completed her postdoc at Bigelow Laboratory for Ocean Sciences studying impacts of OA on coccolithophores and predator-prey interactions.  As part of her work at MSF, she also works on stakeholder engagement with OCA issues.
***
If you have any questions about the NECAN Industry Working Group or would like to receive information on how to become more involved, please contact working group chair, Dana Morse, at dana.morse@maine.edu